Hythe Quay Rebuild Project, Maldon
DATE: February, 2015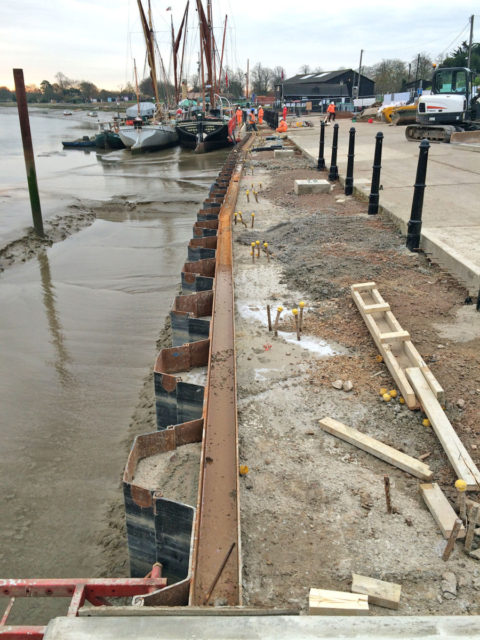 Maxx Piling supplied 87 tonnes of L604 Steel Sheet Piles to the Hythe Quay.
These essential works began in 2015 to rebuild the historic quay in Maldon, which had partially collapsed during the storms of December 2013. A new Sheet Pile wall measuring 98m in length was erected using a Movax Rig.
The Piles themselves were shot blasted and coated with one 450-micron coat of Interzone 954 paint. Careful consideration was taken by Maxx Piling during the loading and transportation to ensure the painted ends of the Piles remained protected. Maxx Piling's punctual and reliable service was a key factor in the overall project being completed ahead of schedule.