About Maxx Piling
Founded in 2008, Maxx Piling benefits from the experience and expertise of Director Paul Lomax who has been involved in the Piling industry for over 25 years. After a rapid growth, Maxx Piling quickly became a market leader in the supply of Steel Sheet Piles and Steel Tubes to the UK and Irish construction industry. Maxx Piling has since gone from strength to strength and built a reputation for personal service and excellent customer support, regardless of the size of project.
In 2012 Maxx Piling formed a partnership with Meever & Meever BV, a leading global Steel Pile & Tube stockist, based in the Netherlands. This enabled Maxx Piling to offer an enhanced service through competitive pricing and punctual logistics, yet retain the personal service for which Maxx Piling is renowned. In addition to this, Maxx Piling currently has access to over 40,000t of stock available for immediate delivery.
Maxx Piling has been privileged to be involved with supplies to both large and smaller projects for multi- national construction companies. Working alongside many of the leading Piling Contractors as well as key Civil Engineering Contractors, such as Balfour Beatty, BAM Nuttall, Costain & Skanska on numerous projects has enabled Maxx Piling to generate sales in excess of 65,000t to its UK customers since 2014.
As a key supplier Maxx Piling hold quality certificates for all Steel Sheet Piles & Tubes, accredited to ISO9001 and on the preferred supplier list of many UK companies.
Maxx Piling continues its growth within the construction industry and is always striving to fulfil the needs of its customers through new innovations. Recently, developments include the addition of Hydraulic Braces to its range of Steel Sheet Piles for hire and SlamDam, a unique flood defence system.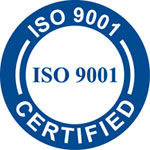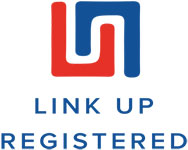 Contact Us